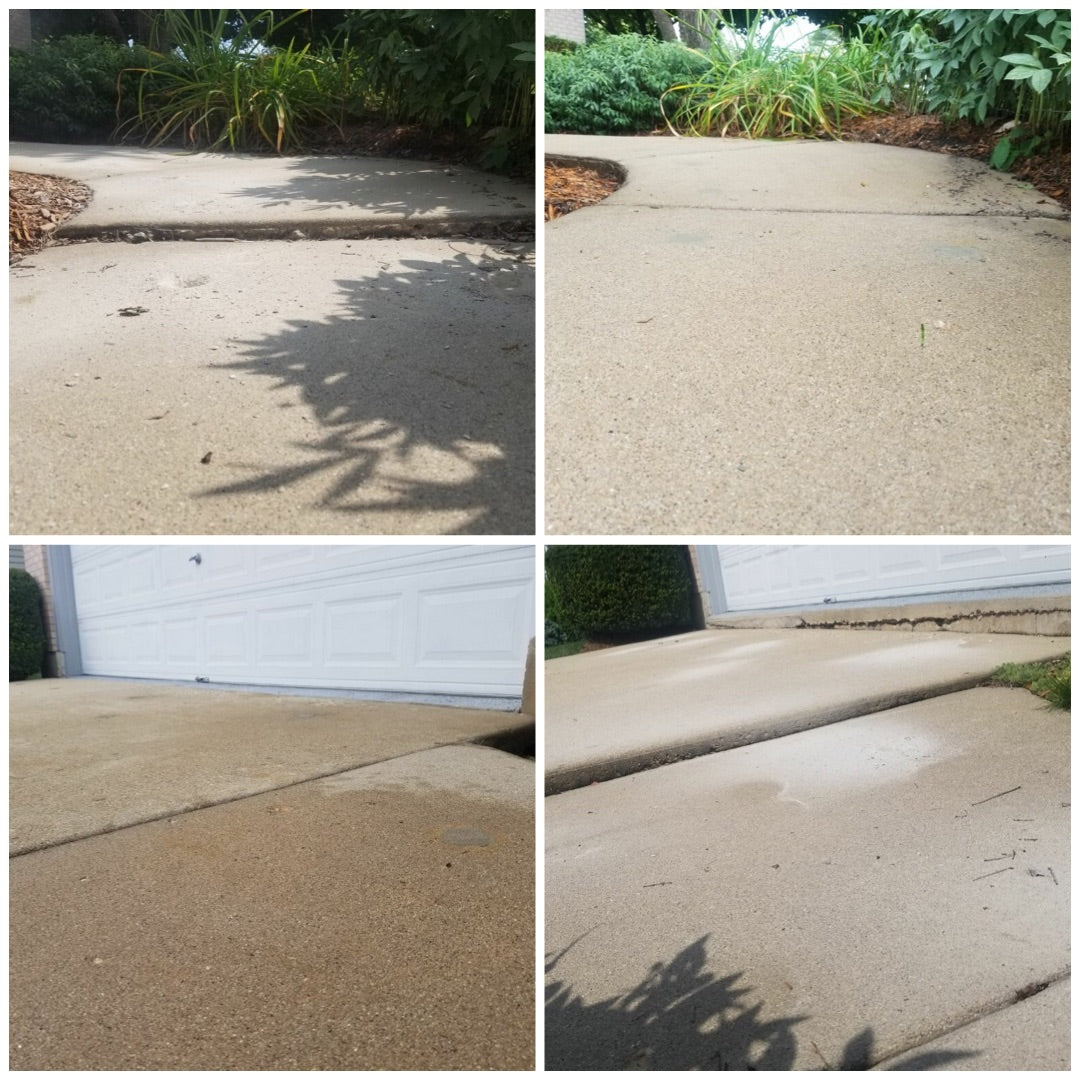 Concrete Raising
Have you ever noticed your concrete is a little sunken? Is your front step getting harder to climb up? Is there a trip in your walkway or a speed bump into your garage? Is your patio leaning toward the house letting water drain into your home? Don't replace your settled concrete, Raise It! Call the professionals at Prolift Concrete Raising today to learn more about how we can save you time and money on your concrete repair!
Free Estimate
What Is Concrete Raising?
Concrete Raising, also known as mud jacking, slab jacking, concrete
leveling, grout pumping, pressure grouting, or other similar terms; is the process of raising settled concrete back to its original height.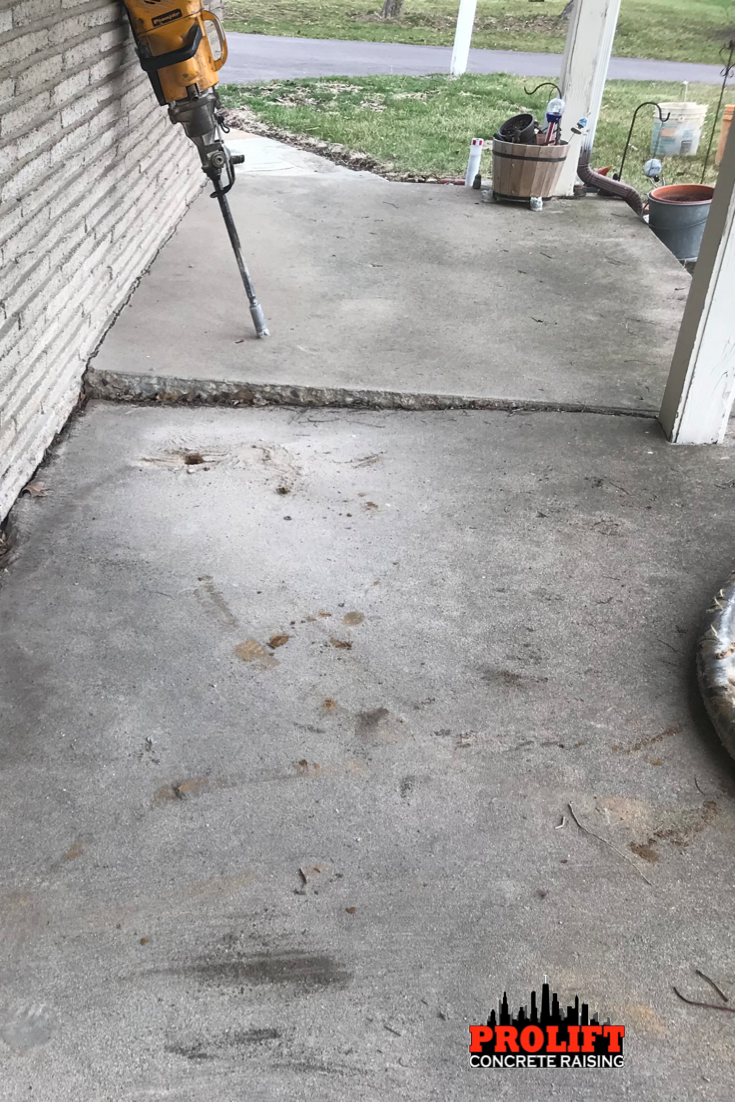 How Does Concrete Raising Work?
Concrete raising starts by drilling holes through the surface of the settled concrete. A slurry mixture of sand, clay, and cement is
then pumped through these holes. This material will stabilize loose soil underneath and fill in any empty cavities that may be present. Once filled and
stabilized, the mixture continues to pump in until the concrete has been returned to its original height. After the concrete reaches its desired height, the repaired area is cleaned down, and the injection holes are resealed with fresh concrete.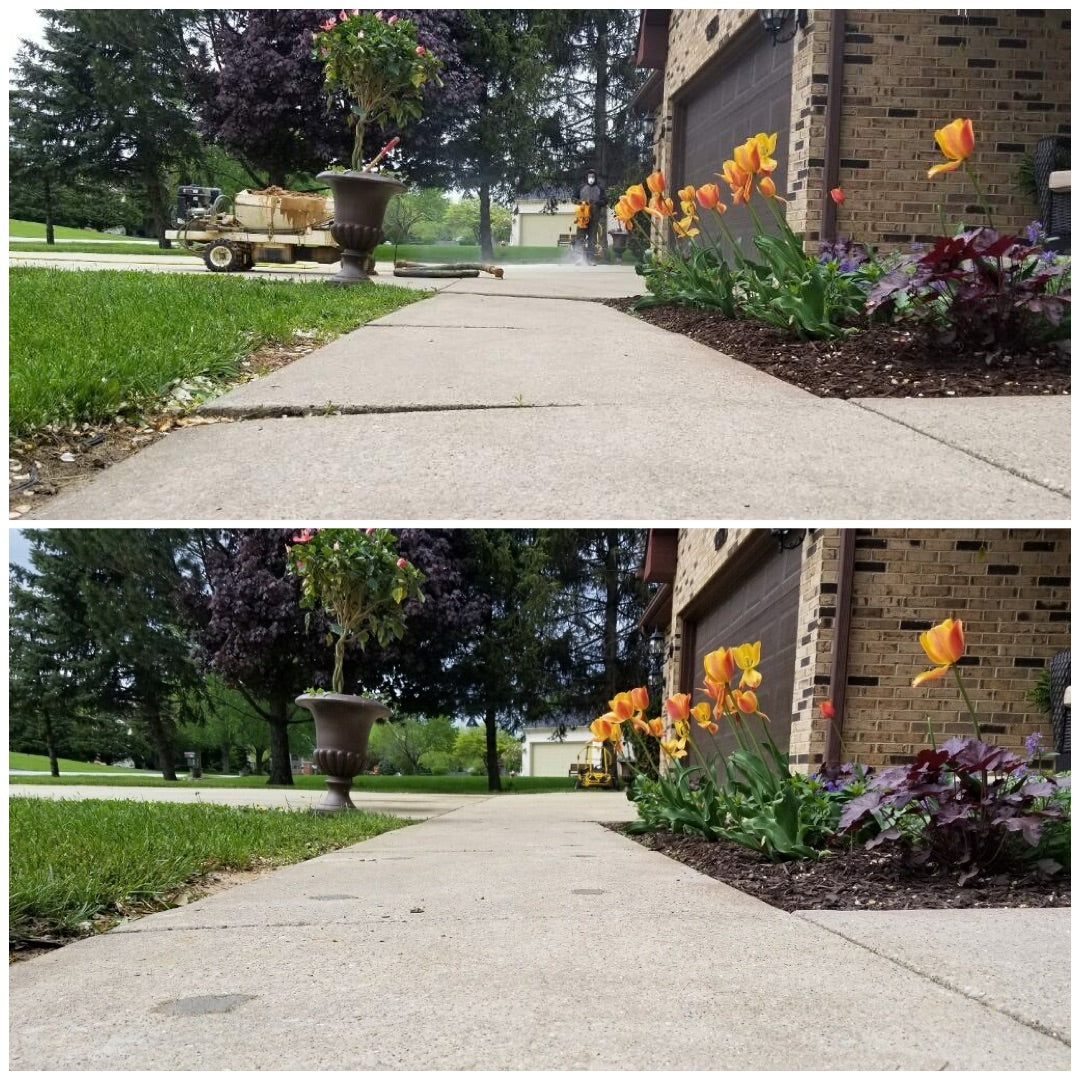 Benefits of Concrete Raising
Concrete raising can be used to seal off cavities from animals, remove dangerous trip hazards, restore steps to a comfortable rise, assist
in proper water drainage, level rooms in your house, stabilize the ground and more. Raising is a proven solution that takes less times, is less invasive, and most importantly, saves you money!
Don't Replace It! Raise It!
Raising concrete can save you 70% over the cost of replacement. Call today to see what ProLift can do to save you time and money!
How Raising Concrete Works
Step One
We begin by drilling a pattern of injection holes 1 and 1/2 inch inches in diameter through the surface of the sunken concrete.
Step Two
Next, a mixture of sand, clay, and cement is hydraulically injected under the settled concrete. Once we have filled in the empty void under the concrete, we raise the slab(s) to the original pour height.
Step Three
We finish up by cleaning down the serviced area and patching the injection sites with fresh concrete.
Your Concrete Is Now Ready For Use!
Once we have finished you will have immediate use of your concrete, backed by a 2 year warranty.
**Reccomend areas that will be under car weight or heavier allow 24 hours of cure time**
Frequently Asked
How long does the process take?

Jobs are typically completed on the same day of scheduled service in just a few hours. Large projects may take more than one day.
Is there any guarantee?

Our concrete raising service comes with a two year warranty. Additional years of coverage are availble to purchase.
Does weather affect the work?

In order for the raising process to be successfully completed the outside temperature needs to be above freezing and absent any heavy rains.
Can I walk on it after the raising?

Once the raising process is complete, you will be able to walk on the serviced area immediately. Outdoor furniture and small items may also be returned. We reccomend keeping heavy weight off for the first 24 hours.
How do I pay for service?

We accept payment in the form of cash, check, or credit card. Payment is due upon completion of the work.
Do I need to provide anything?

In some cases we may need access to an electrical outlet. Every job requires access to a water spigot so we may make our slurry mixture, clean the service area down, and clean any other mess we may have made.
Schedule Your FREE Estimate Today!